Evolution & Human Health
Our research focuses broadly on evolutionary applications to human health and disease. Our work is motivated by fundamental questions in life history theory. We use a combination of genomics, comparative biology and evolutionary theory to help understand trade-offs between survival and reproduction across different levels of biological organization, from molecules to organisms and everything in between.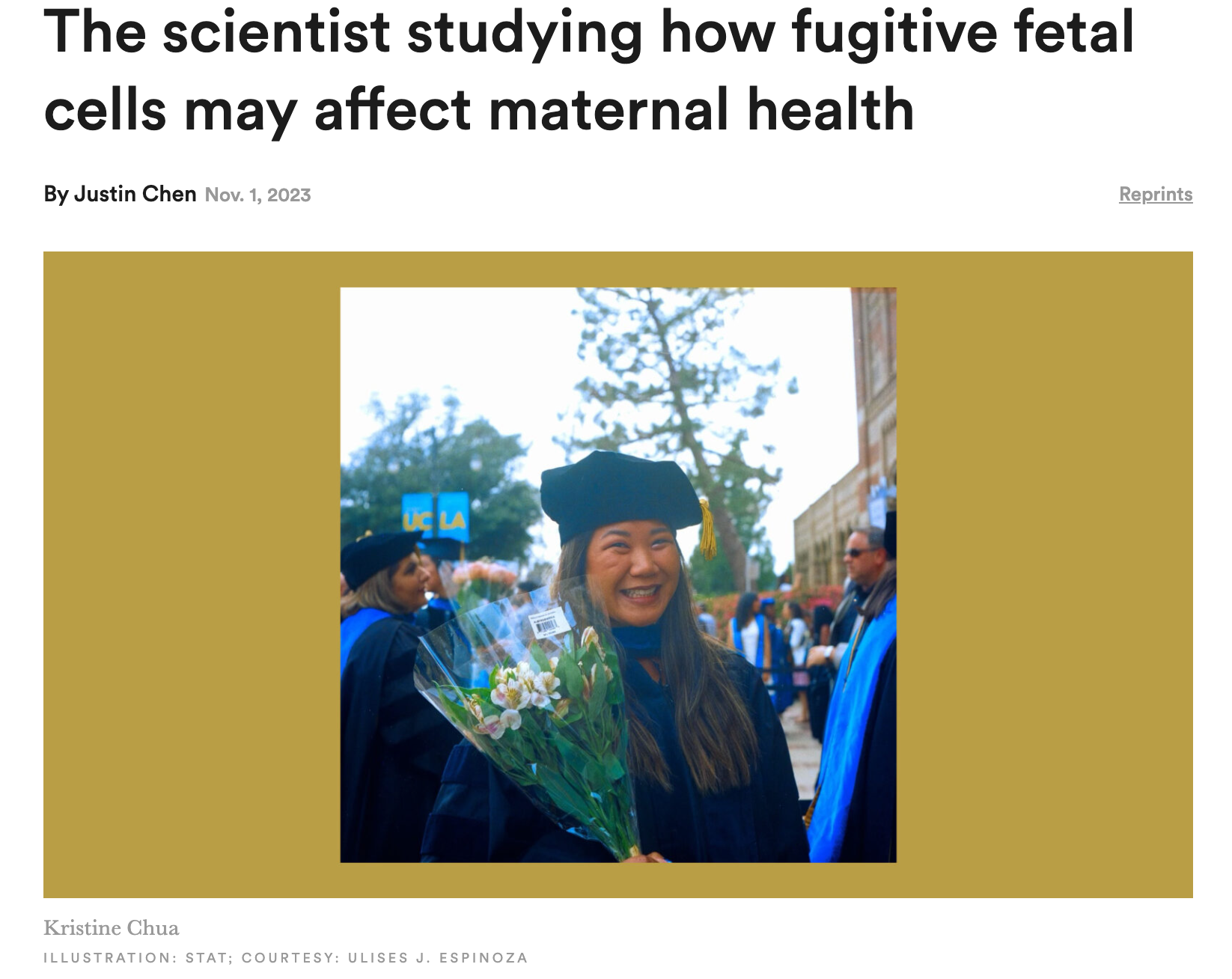 2023 STAT Wunderkind!
Congrats to Dr. Kristine Chua! 
Dr. Chua is recognized for being a rising star in science and medicine!
Distinguished Faculty Teaching Award
Congrats to Amy Boddy!! 
Dr. Boddy was awarded UCSB Distinguished Faculty Teaching Award for 2023!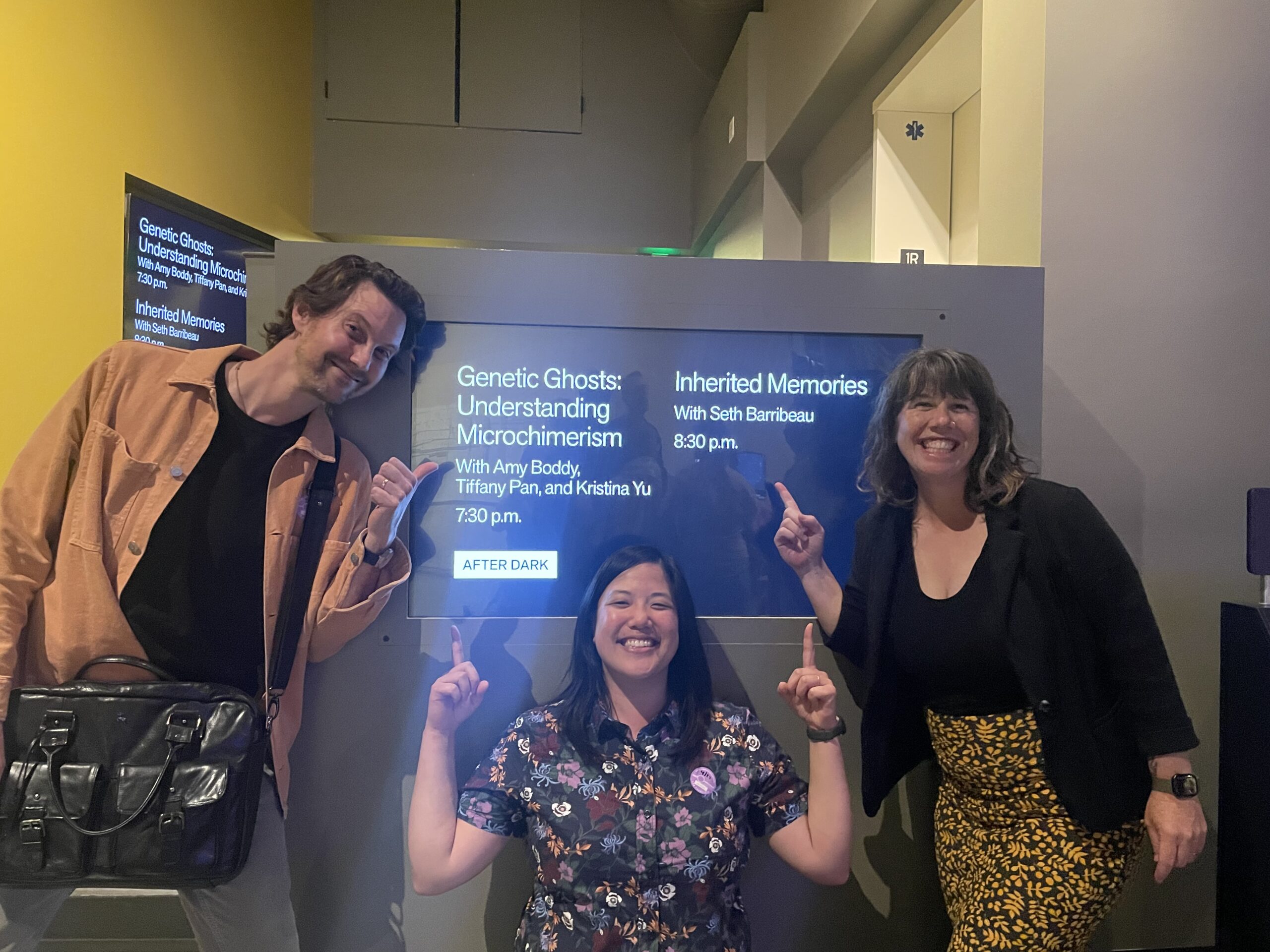 Genetic Ghost Storytelling
Exploratorium After Dark
Come see microchimerism team members discuss 'cells from another' in the After Dark Event at the Exploratorium on April 27th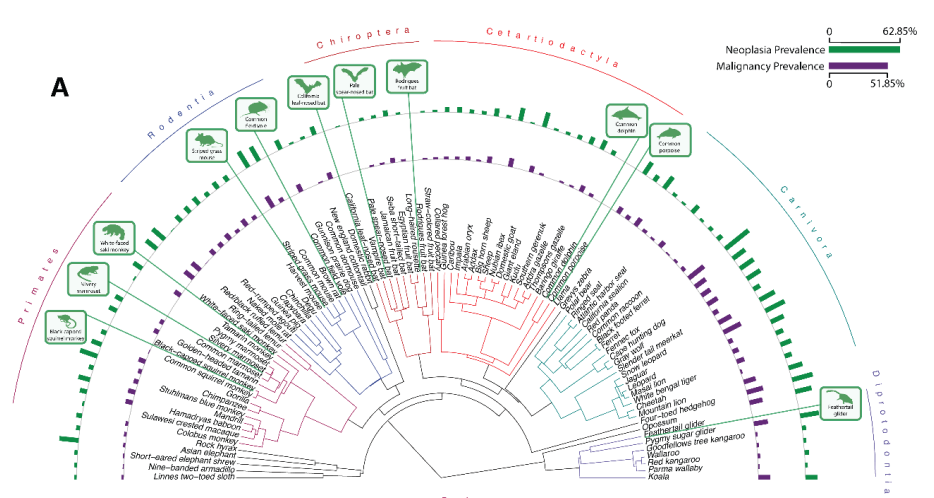 Cancer Prevalence Across Vertebrates
New preprint on bioRxiv!!!  
Cancer is pervasive across multicellular species. Are there any patterns that can explain differences in cancer prevalence across species?
Female Health Across the Tree of Life
New paper in PNAS Nexus
Across the tree of life, female animals share biological characteristics that place them at risk for similar diseases and disorders. Greater awareness of these shared vulnerabilities can accelerate insight and innovation in women's health.
Microchimerism Research
Undergraduate researchers join the team!!!  
We are back in the lab and training Amy and Emilie on methods to quantify microchimeric cells in maternal blood.
The Microchimerism, Human Health and Evolution Project
We have launched our new website on the study of microchimerism and its role in human health and disease. 
Funding Alert!!
We are all multitudes.
We were awarded a John Templeton Grant to study microchimerism and human health from an evolutionary perspective!
Elephant Genome & Disease Defense
New preprint on bioRxiv
Draft genome assembly for the Asian elephant and an improved African elephant assembly, showing differences in disease defense, including cancer. 
Wildlife Cancer
Collaboration with Kenya Wildlife Services
Investigating the incidence and type of cancer in wild animals, including elephants, zebras, and rhinoceros. Read more about our cancer across species project and the goals of ACE here.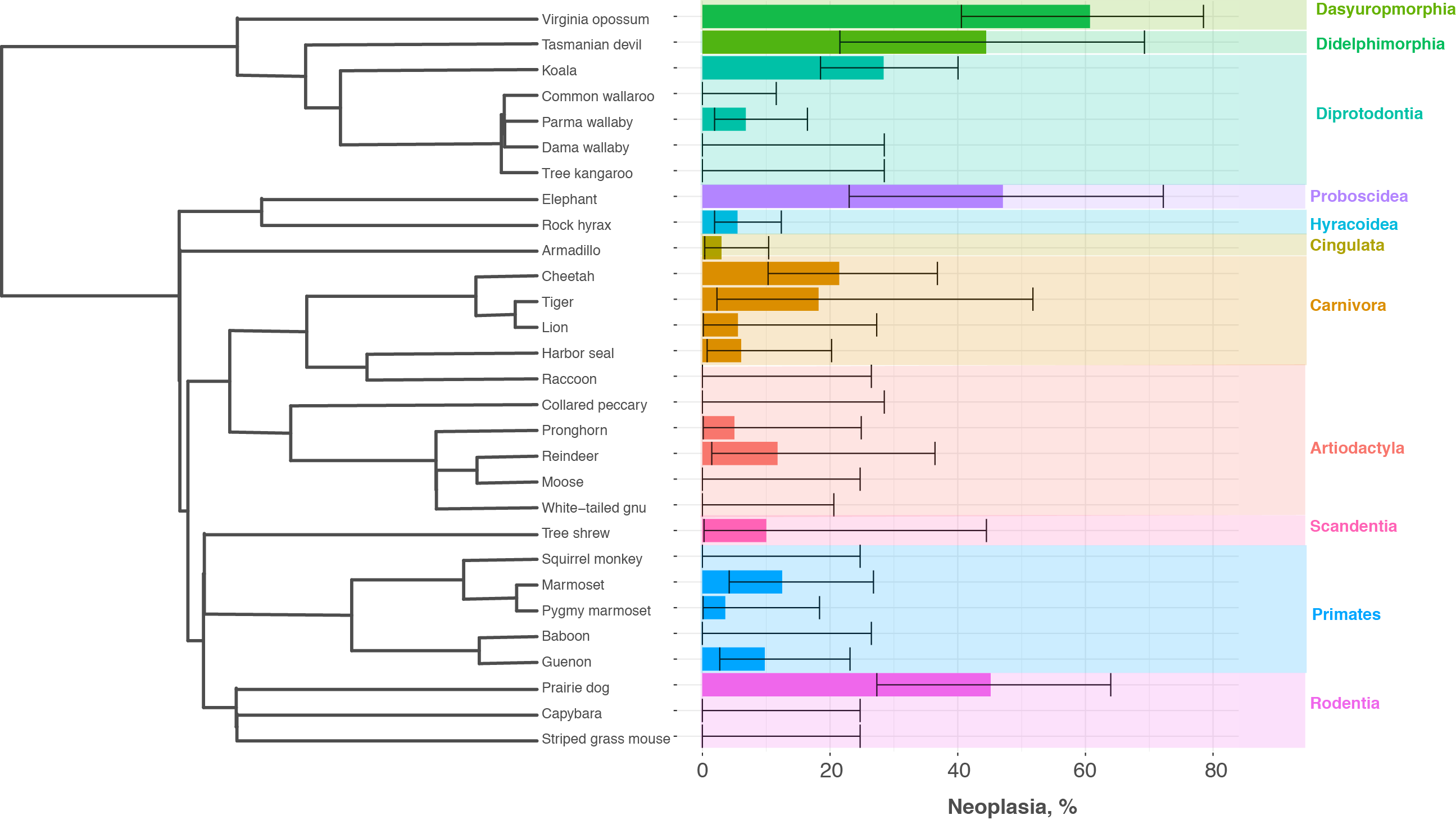 Life History & Cancer in Mammals

New paper in EMPH
We report on cancer prevalence and life history traits in mammals. We find support for Peto's Paradox and suggest a trade-off between reproduction & cancer defenses! 
The promise of comparative oncology
New paper in iScience
Check out our new review on cancer across vetebrates.